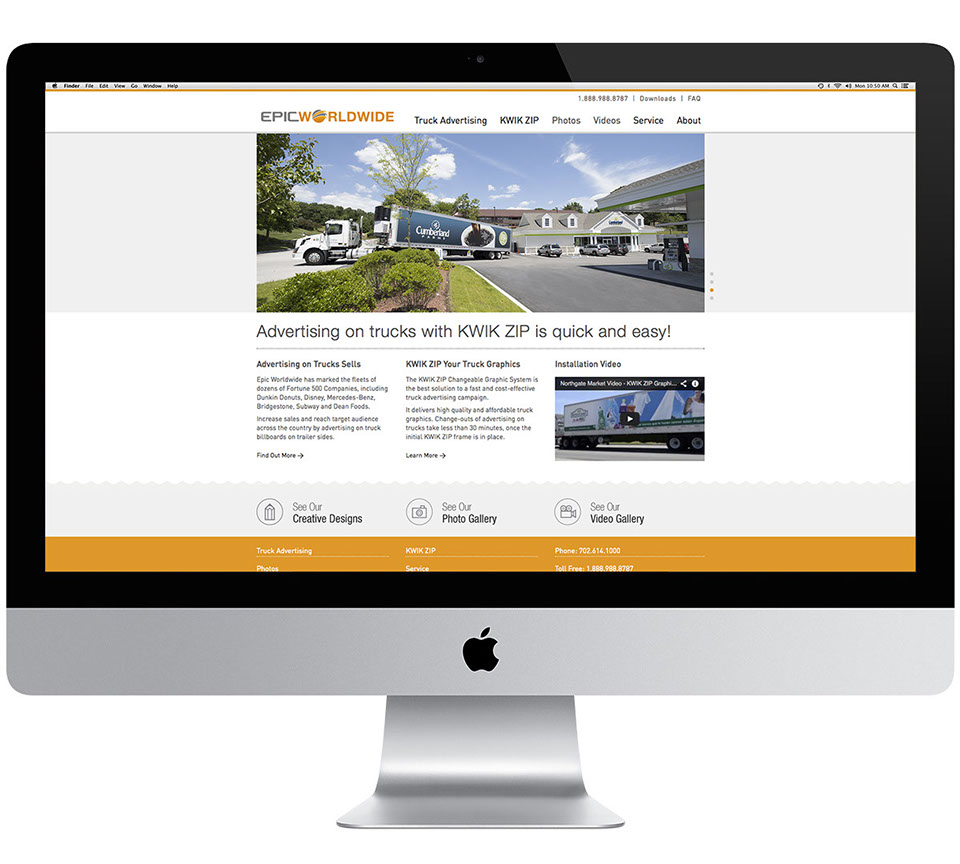 EPIC WORLDWIDE - Overview
A truck advertising company tasked us develop its brand identity. We came up with their corporate colors and identity, designed their logo, website, presentation booklets, photography and outdoor signs. The brand together with EPIC's products catapulted EPIC to become the leader in truckside advertising.
Roles: Branding, Web Design, Site Architecture, UX Design, Programming and Development.
Static HTML web design
Embedded Video
Embedded PDF's
Rotating hero image and testimonials area
PHP Contact Form
Javascript/CSS Animations
Static Content